A royal affair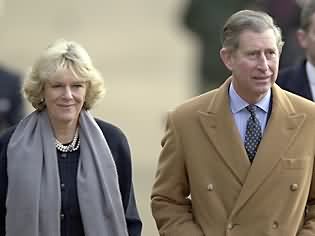 So… it's
happening
! Two of the world's most well known
'middle aged people are getting hitched'
. An affair that has lasted more than 30 years and has given rise to enormous, almost unprecedented controversy, will soon end up in
marriage
– seemingly with
Mother's
approval
. The
Prince of Wales
and the (now)
Duchess of Cornwall
will soon gallop towards the sunset. Aww!
Charles is not exactly popular amongst the public, although this is probably entirely predictable given the fact that he was married to Diana: The Madonna-whore syndrome, affairs, tears, eating disorders, children, miles upon miles of Chanel couture and a tragic accident(?) make up for a wholly inauspicious end to the affair. And then, there is Camilla, most commonly known as 'the ugly horse' – although I have it on very good authority that
she is, in actual fact
, rather delightful, fairly attractive and with a wonderfully dry sense of humour.


You cannot be in the UK, or anywhere else in the world for that matter, without listening to something or someone talking about the wedding. And me, well, what do I think?
I've never been a fan of the Royal family, I've never been a fan of royalty full stop. As for the not-so-rosy-cheeked couple, I do share the popular sentiment of mild discomfort, but mostly for reasons relating to my inherent dislike of the concept and reality of monarchy.

But I'll give you that: Charles eats organic and talks to his plants – that is bound to be a good thing, at least in my book! He ignores the calling of what he 'should be' like and I, for once, respect that.
And, at the end of the day, for two people who have been through so much together and for so long, including (very) public humiliation and disapproval, and who still manage to stay together and want to get married, well… I guess one cannot but say 'good luck to them!'

Love conquers all? Maybe.
I, too, choose to remain (perhaps a helpless) romantic…